Is Eating Baklava Good For You?
When a commonly eaten and wide-spread food is mentioned to be bad in media, it is of a big impact. The result will be that we are commonly asked by our patients about these foods whether they are harmful or not.
Baklava can be eaten safely and is good for your health when you follow these simple recommendations:
Make it at home or at least know how it is made if you purchase it.
Don't eat it if it starts to be dry.
Know its nutritional facts if you are diabetic, on a weight-losing diet, allergic to foodstuff, or suffering from any health problem.
Eat it in moderation (like everything else)
To burn a piece of baklava completely you may need 80 minutes of walking.
 You can know all these facts in this article.
What is the story of baklava?
The word baklava was first introduced to the English language in 1650, however, this word was probably known centuries before that. It is said that the word was first used by the Mongolian and meant to describe putting things in layers.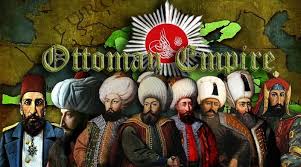 The dessert itself was probably invented many centuries BC by the Assyrians who lived in Syria, Iraq, Iran, and Turkey. Then, it was taken by Greek sailors to Greece and became one of its famous treats. Later on, when the Ottoman empire was born, it was adopted by them and then, after it fell,  the magic recipe spread to all of Europe as well.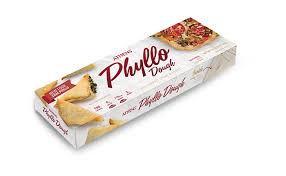 Like many of the recipes that had spread after an empire fall, each country was expected to put its touches, and that was indeed the case. There are at least eighteen types of baklava in the Middle East and Turkey alone.
Not only do different types exist like mini baklava, chocolate baklava, or cheese baklava, but also many variations can be found in the finer details of baklava preparation from Macedonia to Syria and from Egypt to Armenia and even the USA.
However, the commonest ingredients were always containing a nut (walnut in particular, but also hazelnuts, almonds, pistachio..), layers of dough (filo dough usually) and a syrup (sugar, honey, rosewater,..), and oily ingredient (usually butter, but sometimes sunflower or even oil).
Arabs added rosewater and cardamom, while the Armenians preferred cloves and cinnamon, and Serbian pastry chefs became famous for creating baklava with 100 layers or more. 
Baklava has a relatively long shelf-life. It can be stored in the room temperate, in an air tight container for 2 weeks. In a refrigerator, it can last for 50 days and if frozen for 90 days. A warning sign of its approaching the end of its life is becoming dry.
The main concern in baklava is not the commonly used ingredients but the food preservatives and additives used to make it tastier. Some factories add some preservatives and additives such as potassium sorbate, calcium propionate, maltodextrin, or vanilla.
Nutritional values: calories and nutrients
A regular piece of baklava (76 gm) using butter, has the following main nutritional values:
Calories: 300 Kcal
Total fat: 20 gm (36% of daily recommended intake; DRI)
Saturated fats: 7 gm (around 100% of DRI)
Total carbohydrates: 30 gm (9% of DRI)
It should be noted that using oil (sunflower or even olive oil) instead of butter can mainly change the saturated fat (to be around 1.8 gm instead of 7 gm). Otherwise, caloric intake and other nutrients will not markedly be affected. This is very important to note.
To burn a piece of baklava completely you may need 80 minutes of walking. However, you must note that this only abolishes the excess caloric intake but will not change the fact that you have consumed a considerable amount of your allowed fats and saturated fat.
Preservatives and additives. Potassium sorbate (banned now in the USA and Europe). It can affect immunity, your respiratory system, and cause skin irritation.
Other additives like maltodextrin, calcium propionate, and vanillin are unlikely to cause harm unless on very rare occasions when a person is allergic to one of these. This cannot be predicted and people may be allergic even to more "benign" components like milk or butter, so no need to exaggerate their effects.
Another important note to consider is the unexpected effects of "normal" foodstuff on some people. In this case, "Allergy" is a big concern. You should beware that baklava usually contains nuts, wheat flour (in Phyllo pastry), and butter. These are allergenic to some and should be avoided by them.
Also, most baklava recipes contain gluten, so cannot be used by some (with a special disease called Coeliac disease).
Dental caries: eating sugary foods (particularly containing fructose; fruit sugar) for long periods is proven to cause your teeth to decay. This is regardless of their caloric content.
Is it good for people on a diet?
Baklava can surely be good for people on weight-losing diet if certain precautions are taken.
Homemade baklava is much more preferred than a manufactured one.
Avoid eating more than one serving per day. This will ensure you will not exceed the DRI for fats and carbohydrates.
Avoid eating baklava for breakfast. Most experts recommend that you don't exceed 400 Kcal in breakfast and so there is not enough room for eating baklava in breakfast.
For lunch and dinner meals, the maximum recommended caloric intake is 700 Kcal, which can be further reduced by your dietitian. Knowing the caloric value of baklava will help you to modify the caloric intake of the rest of your dish.
Avoid eating baklava (or any sugary food) at the beginning of a meal. This increases the appetite and makes you eat more, thus interfering with your weight-losing diet.
Is it good for diabetes patients?
The answer is this question is straightforward. If you stick to your daily caloric allowance and carbs intake, you can eat sweets and desserts in minimal amounts occasionally.
Although some sugars elevate your blood sugar quicker than others, the overall effect will be nearly the same. So if you get 10 gm of starch (slow effect) or 10 gm of sugar (faster effect) your blood sugar will rise to the same level. 
The best practice is to budget your carbs intake. Knowing that you should not exceed 60 gm of carbs each meal, and 30 gm per snack and knowing the recommended caloric intake per meal (see above) will help you so much.
Is baklava vegan friendly?
The only way to make baklava friendly is to use oils (olive or sunflower) instead of butter (or sometimes egg) when painting the different layers of filo dough. So the only way to make sure is to make it yourself.  Another reason is that some manufacturers use milk on the syrup.
Is it good for a healthy person?
Walnuts in particular are considered "superfoods" owing to their content of unsaturated fats and their low content of saturated fats. This has an effect on reducing bad cholesterol (LDL), helps to protect the heart and blood vessels from the effects of atherosclerosis and this can be augmented by their content of vitamin E as an antioxidant.  The antioxidants like vitamin E also have some role in protection against cancer.
These facts can make it not necessary to avoid eating baklava in reasonable amounts by patients with diabetes, lipid, or heart problems. Knowing well the details of what you eat, can help you significantly to find a place for enjoying it during your day.