Is Shawarma Good for Bodybuilding?
Before answering this question, let me tell you a story.
I was sitting on my laptop one day when my 23 years old son, Khaled, asked: I am planning to be a bodybuilder, so do you happen to know whether Shawarma is good for my diet or not?
Being a doctor myself for 30 years, I answered:
"Bodybuilding is of two main phases; The Bulking phase (Building Muscle) and the Cutting Phase (Preserving muscle while losing body fat).
You can eat as much Shawarma as you would like to on the bulking phase, not per day. But, while in the cutting phase, you will have to go lower on the carbs and calories ingested, so a low supply of Shawarma will be highly recommended."
So,
The short answer to the question "Is Shawarma Good for Bodybuilding" will be: Yes, but with guidelines.
To understand these guidelines, you will have to dive more into the article. Don't worry, it worth your time.
First of all,
What is bodybuilding regarding muscle building and nutritional needs?
Simply put, Bodybuilding focuses on building body muscles through weightlifting and nutrition.
Bodybuilding can be recreational and competitive, where bodybuilders try to develop and maintain a lean and muscular physique.
For bodybuilders to reach and maintain these enormous muscular features, they have to follow strict nutritional and immense exercise.
As mentioned before, a bodybuilding program is of two main phases:
The Bulking Phase.
The Cutting Phase.
Don't worry, I'll post to you what they are.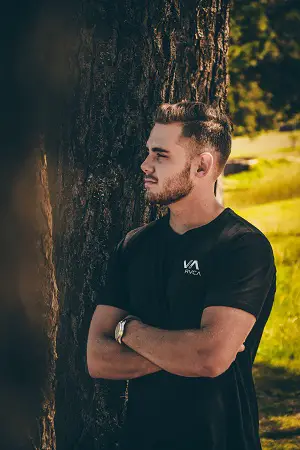 The Bulking Phase
In simple terms, it is the process of increasing your body's calories beyond your body's needs alongside intense weight lifting.
The voluminous portion of calories in your body will work as your energy resource for the heavy practice you will go through on the bulking phase.
Kid you not; many believe that bulking is unhealthy.
And,
Others believe that bulking is totally healthy and beneficial to your life.
So, the question to answer is; which is which?
Plainly,
You will need an extensive portion of energy to burn in the bulking phase due to the immense exercise you will have to go through.
That is why across a period of 4 to 6 months while in the bulking stage, you will have to consume large intakes of calories.
And here is where the tricky part lies.
The more calories ingested, the more fats that accumulate in your body.
For instance, if you are not afraid of having heart diseases or other chronic conditions, you can stop your body exercise after finishing the bulking phase.
If you are afraid, like anybody else, then you must carry on to the cutting phase!
Fats gained in the bulking phase can accumulate and vigorously hurt your body.
But,
The two phases comprising the bodybuilding routine are well-integrated and comprehensive.
You can't finish the bulking phase and just cool down.
The right thing to do is go through the cutting phase, lose your body fats and focus more on your nutritional content.
Regarding nutritional content, you need to, in the bulking phase, increase your calorie intake by 15%.
Mathematically speaking, and correct me if I am wrong, if your maintenance calories are 2000 calories per day, you will have to eat 2300 calories per day.
Bear in mind,
To have a healthy and effective bulking phase, you have to make sure that your calorie excess is not too high, in addition to working on limiting nutrient-poor foods.
Searching for foods that are healthy, nutritional, delicious, and can be included in a bodybuilding diet, I found this article. Have fun reading and learning from it.
For the second phase,
The Cutting Phase
The cutting phase's main objectives are to:
Remove the accumulated fats gotten on the bulking phase.
Have this harmonic and highly coordinated muscular shape after losing the fats.
Developing muscles bodyweight.
On the bulking phase, you increase your calorie maintenance by 15%…
In the cutting phase, it is the complete opposite.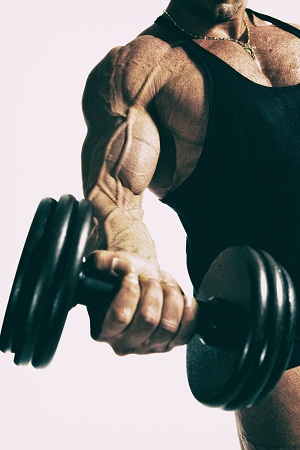 For example, if your regular calorie maintenance is 2000 calories per day. Then, you will have to decrease it to 1700 calories per day.
It takes you 12 to 26 weeks to complete this phase.
It is tiring for sure!
Bodybuilding is a whole lifestyle, and only the powerful individuals with strong self-coordination will complete the journey to the very end.
Now,
What is the Nutritional Value of Shawarma? (Beef and Chicken)
For the…
Beef Shawarma
For one sandwich, 390 gm (1 Serving Size):
Calories: 773
Calories from Fat: 215
Total Fat: 24 grams
Saturated Fat: 7.9 grams: that is 40% of the daily recommended intake (DRI)
Cholesterol: 200 mg: 67% of DRI
Sodium: 602 mg 25% of DRI
Potassium: 813 mg 23% of DRI
Total Carbohydrates: 58 g 19% of DRI
Dietary Fiber: 2.8 g
Protein: 78 g
Note that discarding pita bread can save you around 200 Kcal and make the whole meal caloric value less than 500 Kcal.
Now, for the…
Chicken Shawarma
For one sandwich, 314 gm (1 Serving Size):
Calories: 528 Kcal
Calories from Fat: 156 Kcal
Total Fat: 17 grams: 26% of RDI
Saturated Fat: 3.6 grams: that is 18% DRI
Cholesterol:101 mg: 34% of the DRI
Total Carbohydrates: 46 g 15% of DRI
Dietary Fiber: 3.1 g 12% of DRI
Protein: 45 g
The Bottom Line:
Shawarma (Beef and Chicken) provides high-value content, quality protein, and a fitting supply of calories and proteins that will come to your favor on your bodybuilding diet.
If you want to learn more about Shawarma regarding working out, you can go and check this article.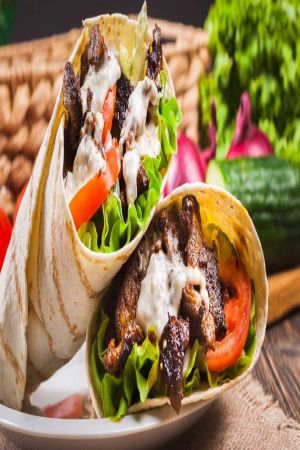 The best amount of Shawarma supply to ingest in your bodybuilding diet.
Many factors will be included in determining that:
Your weight.
How tall you are.
According to the Academy of Nutrition and Dietetics:
Bodybuilders require 1.4 to 1.7 grams of protein per Kilogram (Or 0.63 to 0.77 grams of protein per pound) of their body weight each day.
To achieve this, you have to work on having sufficient protein intake at each meal of 0.40–0.55 g/kg/meal.
According to this article at Men's Journal:
The approximate healthy weight for an average-height competitive bodybuilder of 5'10" (1.77m) spans from about 210 pounds up to around 270 pounds.
Therefore, after doing the math, he will need around 147 grams of protein to 189 grams of protein per day on average.
Which nearly two Shawarma Beef sandwiches and four Shawarma Chicken sandwiches can achieve.
Meaning that you can have your needed protein intake served in one to two meals in one day if you decided to go for an All-Day-Shawarma diet.
Regarding calories,
According to  Healthline:
"The average calorie intake of bodybuilders during the bulking phase is 3,800 calories per day for men and 3,200 for women, compared with 2,400 and 1,200 calories during the cutting phase, respectively."
A chicken and beef Shawarma (serving size) sandwich provides 528 and 773 calories, respectively.
Evidently, Shawarma is good, healthy, nutritional, and will be a good contribution to your nutritional bodybuilding diet.
But, you will have to perform regular checks on your protein and calorie levels to make sure you are not going off track.
I recommend that you, on the bulking, eat a maximum of two Shawarma Beef sandwiches, or four chicken ones per day.
For the cutting phase, I recommend that you eat a maximum of one Shawarma Beef sandwich or two chicken ones per day.
Due to the high levels of proteins and calories in a Shawarma Sandwich, I do not want you to risk ingesting more quantities and suffer from slow digestion, because it will ultimately disturb your practice as well as your daily routine.
On this Shawarma diet, your calories and protein levels will not get off track and you will be on your way to a healthy muscular physique.
If you have a question regarding this proposed diet, let me know in the comments.
Now, here are two lists of foods that you should focus on and absolutely limit in your bodybuilding diet, according to  Healthline.
Here are the foods to focus on & the food you should limit.
Foods to Focus on
Before carrying on with the list, the foods you eat on the bulking and cutting phase don't differ –just the amounts make a difference.
Foods to eat include:
Meats, fish, and poultry: Sirloin steak, ground beef, pork tenderloin, venison, chicken breast, salmon, tilapia, and cod.
Dairy: Yogurt, cottage cheese, low-fat milk, and cheese.
Grains: Bread, cereal, crackers, oatmeal, quinoa, popcorn, and rice.
Starchy vegetables: Potatoes, corn, green peas, green lima beans, and cassava.
Fruits: Oranges, apples, bananas, grapes, pears, peaches, watermelon, and berries.
Vegetables: Broccoli, spinach, leafy salad greens, tomatoes, green beans, cucumber, zucchini, asparagus, peppers, and mushrooms.
Beans and legumes: Chickpeas, lentils, kidney beans, black beans, and pinto beans.
Oils: Olive oil, flaxseed oil, and avocado oil.
Now for the…
Foods to limit
Here is the food that you should absolutely limit in your diet:
Alcohol: If you are consuming alcohol in excess, this will negatively affect your ability to build muscle and lose fat.
Added sugars: Foods that offer plenty of calories but few nutrients.
Foods high in added sugars: Candy, cookies, doughnuts, ice cream, cake, and sugar-sweetened beverages, such as soda and sports drinks.
Deep-fried foods: These may promote inflammation and — when consumed in excess — disease. Examples include fried fish, French fries, onion rings, chicken strips, and cheese curds.
Recommended Leading Sources of Calories on a Bodybuilding Routine
Biologically speaking, most of the foods we ingest includes calories.
On a bodybuilding routine, you should work on your Macronutrient Ratio, which is the ratio between your protein, carbohydrate, and fat intake.
Your goal is to have calories in your body for energy while weight lifting.
Still, you will need to work on having your calories intake from nutrient-rich sources.
According to Research Paper 1 and Research Paper 2, you should get:
30–35% of your calories from protein.
55–60% of your calories from carbohydrates.
15–20% of your calories from fat.
Concluding
Shawarma sandwiches come with crisp vegetables and fat-free spreads. For an average-sized person, Shawarma represents 24% of the calorie intake in one day.
As bodybuilding is all about immense supplements of calories, Shawarma won't be a problem when included once or twice into your weekly nutritional diet.
But, as with everything in life, expanding your daily or weekly intake of any food can come back with adverse effects.
For instance, if an average-sized person ingests two shawarma sandwiches per day, he can feel bloated, suffer from either constipation or diarrhea.
So,
If you are looking forward to being a bodybuilder and have doubts about eating or not eating Shawarma, remove these doubts from your system.
Note:
After eating Shawarma, you'll have to observe your carbs, calories, fats, and proteins amount in your body. You don't want to risk disturbing your bodybuilding nutritional balance for the sake of good taste.